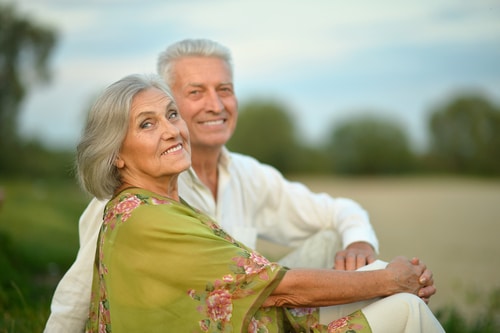 Making the decision to have surgery is never something you should do lightly. To get the best results possible, you may want to conduct some research on what to expect.
Have cataracts? If your vision has become impeded, you'll need cataract surgery. Like any other procedure, cataract surgery comes with its own risks, although they are rare.
Wondering what to expect when you have cataract surgery? Keep reading to learn more!
Research: What Does Cataract Surgery Entail?
A cataract occurs when the lens of the eye becomes cloudy. The lens is the part of the eye that helps focus light and makes what you see look clear and sharp.
The cloudiness from a cataract happens when the proteins in the lens start to clump together. During cataract surgery, your eye surgeon will remove your natural lens.
Once the lens and cataract have been properly removed, an IOL is then inserted in your eye. An IOL, or intraocular lens, is an artificial lens.
A process called phacoemulsification breaks up the lens with ultrasonic waves. The pieces of the old lens are then removed through a small incision and the new one gets put in its place.
Know the Recovery Process
While cataract surgery is a fast outpatient procedure, there is recovery time required. Once the procedure is over, you'll have a quick exam.
This ensures there are no complications that need attention. You will not be able to drive yourself home so planning transportation will be necessary.
A return visit is also scheduled for the following day to confirm that you can now drive. Some redness and blurriness are normal for a few days.
You will also have prescription eye drops, which help with inflammation. You'll need to take these for several weeks to prevent infection. As you continue recovering, make sure to take it easy! Strenuous activities or heavy lifting can damage your still healing eye.
Know the Risks
While cataract surgery is one of the most effective and low risk surgeries, it is still surgery. Although rare, it is not without possible complications.
If there are complications, most are easy to fix with a second procedure. The most common complication is a posterior capsule opacity, or secondary cataract.
During cataract surgery lens removal, the capsule of the lens is left in place. For some patients, this capsule can become cloudy after the IOL gets put in.
A simple procedure called a YAG laser capsulotomy can solve the problem! During this procedure, the pupil is dilated. A laser breaks up the capsule. No incision is necessary and you can return to your daily tasks after leaving the office.
Determine Eligibility
Set up a cataract screening at Frantz Eye Care in Fort Myers, FL! We can help determine if you are eligible for cataract surgery. If you are, we'll schedule your procedure and go over what to expect before, during, and after.
Ready to find out if you need cataract surgery? Contact Frantz Eye Care in Fort Myers, FL for an appointment today!