Spirit of Giving Back Runs Deep at Frantz EyeCare
Timeless wisdom from American civil rights leader Martin Luther King, Jr. "Life's most persistent and urgent question is: "What are you doing for others?" Community involvement – specifically giving and serving – has been at the heart of the culture at Frantz EyeCare since it was founded in 1994.
Frantz EyeCare Partners with Mission Cataract USA
There are so many stories of loss. Many unfortunate things that happen to people are through no fault of their own, yet fate and bad luck sometimes conspire to take away all hope.
I believe in hope, faith, and healing. As a cataract surgeon, every day I remove the cloudy lens from inside the eye, known as a cataract, and replace that lens with a clear lens implant to restore vision. Cataract surgery is the most common outpatient procedure in the United States, with an estimated 4 million procedures performed in 2020.
For each surgery, there is a person and that person has a life and a story. I would like to share one of their stories.
Walter is a veteran who fell on bad luck. With his right eye blind from birth, he relied entirely on his left eye. As a cataract took his vision slowly, he was unable to see to work and became unemployed and, of course, uninsured.
Walter fell on hard times and became homeless, living under a friend's carport in Clearwater. Eventually, Walter became legally blind in his "good" eye. A friend saw that Frantz EyeCare was participating in Mission Cataract USA and drove him to Fort Myers to meet with me and my team.
On Veterans Day, November 11, 2016, I performed free cataract surgery on Walter. He received the gift of sight along with five other people from around Florida in our first year partnering with Mission Cataract USA.
As Walter's surgeon, I received so much more than any gift I could ever give to him. Walter's story reminds me why I became a doctor; to truly change and reshape people's lives.
Giving this gift has enriched my life and inspired me and my wonderful staff. One day after surgery, and with 20/20 vision, the tears were flowing, not just from Walter, but also from me and my staff.
-Jonathan M. Frantz, M.D., F.A.C.S.
Medical Director and Chief Surgeon
Day of Giving Back 2022
Frantz EyeCare partnered with Mission Cataract USA in 2022 for our 7th year! It is our goal that every individual has access to living life free from cataracts, so for prospective patients in Southwest Florida who do not have insurance or are living in extremely difficult financial circumstances, this program provides an opportunity to have the better vision and better life that they deserve. To find out if you or your loved one qualifies for this program, contact our office at 239-418-0999 for more information. See some testimonials from our wonderful patients who participated in 2022 in the video below.
Day of Giving Back 2021
Frantz EyeCare was pleased to partner for the 6th year with Mission Cataract USA to assist patients who have encountered difficult financial circumstances with free cataract surgery. Our desire is for every individual to be able to experience better vision and a better life, so if you or someone you love is uninsured or you do not have the ability to pay for cataract surgery, you might qualify for our Day of Giving Back in 2022. The video below summarizes testimonials from some of our joyful patients who were the beneficiaries of Mission Cataract USA in 2021.
Day of Giving Back 2020
Each person has a unique story and a profound need. Frantz EyeCare is pleased to partner every year to make patients' dreams of better vision – a reality. If you or someone you love does not have insurance or the ability to pay for cataract surgery, you might qualify for our Day of Giving Back through Mission Cataract. The video below shares some of the stories from our patients in 2020 who are now enjoying better vision and more freedom in their lives.
Day of Giving Back 2019
Listen to Lynn's story. Giving the gift of sight to individuals like Lynn who need cataract surgery but can't afford it is our mission here at Frantz EyeCare. Providing better vision to patients who do not have the means to pay for surgery allows these special individuals to return to work and the lifestyles that they love.
Day of Giving Back 2018
Our third annual Day of Giving back benefitted multiple deserving patients whose cataracts were hindering their ability to see, work and live their day to day lives. Check out their stories to hear from our patients who were gifted with Cataract Surgery thanks to Frantz EyeCare.
Cataracts are the clouding of the eye's natural lens, which is the most common cause of vision loss in people over the age of 40. Frantz EyeCare has restored sight for thousands of cataract patients over the years.
Day of Giving Back 2017
Frantz EyeCare held its second annual Day of Giving Back on Friday, November 17, The Frantz EyeCare family looks forward to this special day when they can provide deserving individuals receive the gift of sight, compliments of Frantz EyeCare!
Mission Cataract USA is a nationwide program that assists in providing free Cataract Surgery to qualifying patients. Dr. Frantz and Frantz EyeCare are so proud to have participated in this initiative for the second year in a row. Surgeries were performed at the Suncoast Surgery Center in Fort Myers.
"Participating in this event is such a privilege," said Dr. Jonathan Frantz, founder of Frantz EyeCare and renowned cataract surgeon. "Being a part of the life-changing procedures for these deserving patients is truly an honor."
Day of Giving Back 2016
Giving the gift of sight to individuals who need it but can't afford it might be the most generous act a cataract surgeon could perform. Dr. Frantz and the Frantz EyeCare team enjoy participating in a Day of Giving Back in partnership with Mission Cataract USA.
Each November, the Frantz EyeCare team performs free cataract surgeries for qualifying patients. This life-changing public service is available to individuals who are not covered by private insurance, Medicare or Medicaid, are U.S. citizens and fall below the HHS poverty level guidelines.
In November of 2016, six deserving patients received FREE cataract surgery at Frantz EyeCare! "Participating in this event is such a privilege," said Dr. Frantz. "Being a part of the life-changing procedures for these deserving patients is truly an honor."
Blessings In A Backpack (SWFL Chapter)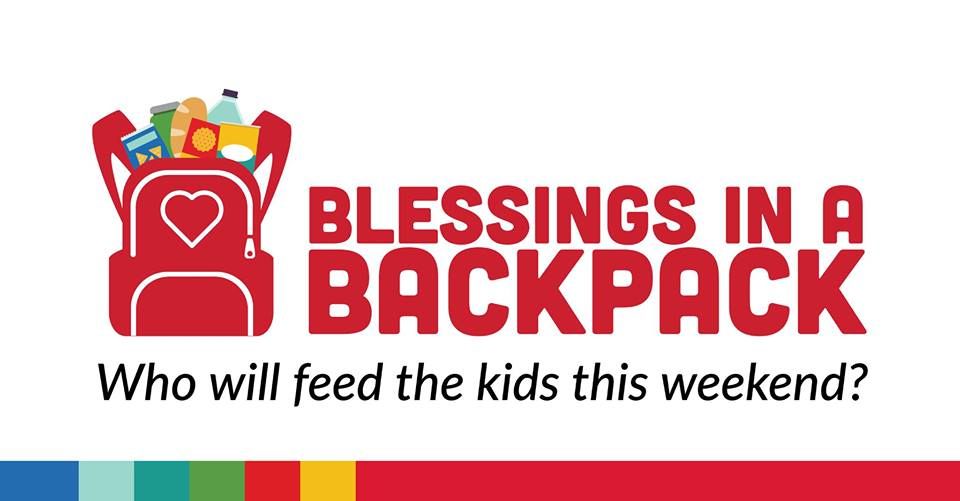 There are nearly 50,000 kids living in Southwest Florida who are what is referred to as "food insecure". While these children might have access to meals at school during the week, they often have to endure Saturdays and Sundays without many options. Severe hunger can cause children to have challenges – not just with their physical health, but also with their ability to keep up with their studies in the classroom. Through this program, each participating child is loaded up before the weekend with enough nutritious food to last until school on Monday.
Frantz EyeCare is proud to partner with the Southwest Florida Chapter of "Blessings In A Backpack", and we hope that our family of patients will consider supporting this tremendous organization as well. For more information on how you can be a part of their mission, please click their logo to be redirected to their website. Thank you!
Holiday Toy Drive

In December, Frantz EyeCare gives individuals the chance to save big on the gift of better vision and bless a child's life through its Holiday Toy Drive. Frantz EyeCare partners with local charities to make sure every child in Southwest Florida has a blessed and joyful holiday.
Individuals in our community are invited to donate a new, unwrapped toy at any of Frantz EyeCare's seven locations and in return, they will receive a gift certificate for $1000 off LASIK. Thank you for participating in this special cause!