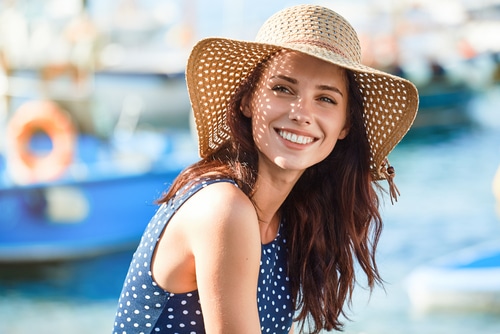 It's natural to be a little nervous when you're getting any surgery, including LASIK. But that doesn't mean you shouldn't let your fear stand in your way! Keep reading to learn 3 reasons why you don't need to be afraid of getting LASIK!
High Success Rate
One of the best things about LASIK surgery is how high the rate of success is with the procedure. Most people come out of surgery with 20/20 vision or better.
If you can't get to 20/20 vision, you'll still experience at least 20/40 vision or better. In this case, you may need to wear a low prescription pair of glasses from time to time.
If your eye doctor doesn't think you'll have good results, they may recommend a procedure like PRK. PRK is a laser vision correction procedure with comparable results to LASIK.
It's better for patients that may have thinner corneas or patients LASIK would be unsafe for.
Quick and Painless
The entire procedure only takes around 10 to 15 minutes per eye. Yes, it's painless because you'll receive anesthetic eye drops. These eye drops make sure you'll never feel anything beyond a small amount of pressure.
Once administered, your LASIK surgeon creates a flap in the cornea's outer layer. This flap is then flipped back and a laser removes and reshapes the corneal tissue below.
By reshaping the cornea, LASIK changes the way light refracts through the eye. This is how any vision impairment is corrected.
For someone with farsightedness, the shape of the cornea becomes more convex. The shape of the cornea becomes smoother and more uniform to fix astigmatism. After this stage is complete, the flap is then placed back down and the surgery is complete.
Fast and Easy Recovery
After surgery, you will need to remain in the doctor's office for a post-operative exam. This is to ensure there are no complications. You'll need to find someone to drive you both to and from your LASIK procedure since you can't drive.
Mild discomfort, discomfort, and grittiness are a normal part of the recovery process. You may experience these feelings during the first few days of your recovery.
It is very important to refrain from rubbing your eyes even though you might want to! You may also experience some blurry vision, halos, or glare.
Your vision should return to normal the day after LASIK. If you desire, you can take an over the counter pain reliever to combat any discomfort.
You should not be experiencing any significant pain. If you are, you should go see your doctor as soon as possible. This could be a sign of a complication.
Low Risk of Complications
More than 99 percent of LASIK surgery patients experience no complications after surgery. The possible complications that exist are minor and easy to fix.
The most common complications are dry eye and seeing halos around light sources. If your vision after LASIK is painful or doesn't seem right, see your eye doctor. If you do have any complications, it's best to treat them early.
Ready to find out if you could be a candidate for LASIK surgery? Contact Frantz EyeCare in Fort Myers, FL to schedule a LASIK consultation today!