News-Press Readers Have Spoken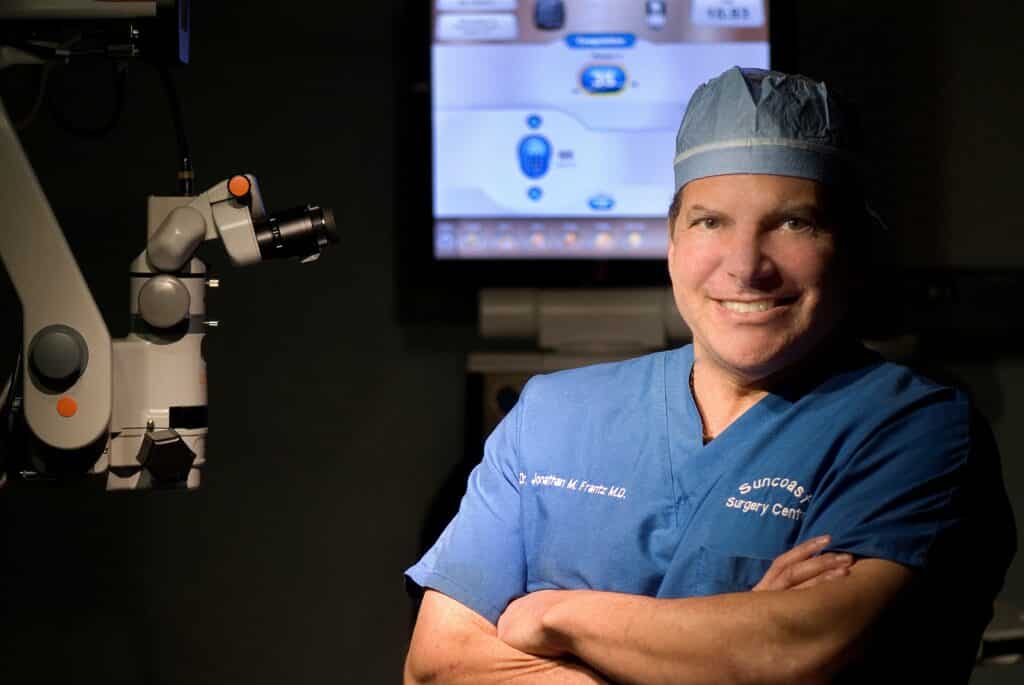 You probably know someone who has had cataract surgery. The truth is, everyone who lives long enough will eventually develop cataracts. It's one of the leading causes of visual impairment among older Americans.
But even as you age, you want to maintain your active Florida lifestyle, and Dr. Jonathan Frantz of Frantz EyeCare wants to help. "Every vision issue – nearsightedness, farsightedness, and astigmatism – can be corrected as part of the cataract surgery process to reduce dependence on eyeglasses," said Dr. Frantz, medical director of Frantz EyeCare.
Dr. Jonathan Frantz is an authority on modern cataract surgery; some might even say he's THE authority. In fact, Dr. Frantz is one of the top cataract surgeons in the nation. Frantz EyeCare has seven bustling locations serving Southwest Florida and Dr. Frantz is ranked as the Best Cataract Surgeon in Southwest Florida by News-Press readers.
"I am so honored to receive this distinction in particular because it is given by the people who live in the communities we serve every day. Helping people restore their vision and get back to living their lives they way they want to live them is very gratifying work."

-Dr. Frantz
Modern cataract surgery – which is far less invasive than it used to be – has reached a level of sophistication that allows for better recovery and outcomes. Advances in lens implants (called intraocular lenses) for cataract surgery have enabled surgeons to customize a person's vision to uniquely match their lifestyle.
The Frantz EyeCare team has the experience, the expertise and the latest diagnostic equipment to perform completely comprehensive eye exams that will not only screen for cataracts but also for macular degeneration, glaucoma, diabetic eye disease and many other eye diseases that can affect your vision permanently.
"We believe the most successful medical care results from a relationship of trust and confidence," said Dr. Frantz.
About Frantz EyeCare
Jonathan M. Frantz, MD, FACS, is named in Best Doctors in America and The Guide to America's Top Ophthalmologists. He and his team of specialists at Frantz EyeCare offer a broad spectrum of patient-focused comprehensive care from eye exams and eyewear to dropless laser cataract surgery, bladeless LASIK, treatment of dry eye, glaucoma, macular degeneration and other eye diseases, and facial and body rejuvenation, with office locations in Fort Myers, Cape Coral, Punta Gorda, Lehigh Acres and Naples.