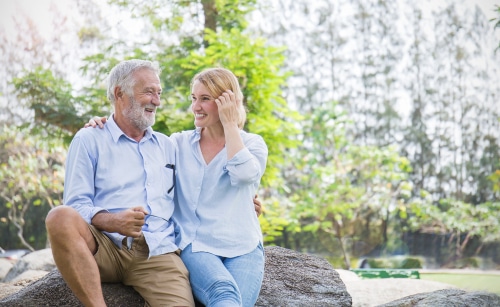 If you are preparing for cataract surgery, then you need to think about what your vision will be like after. There's more to cataract surgery than removing cataracts from your eyes.
The lens must also be fully removed and then replaced with an IOL. Intraocular lenses (IOLs) are synthetic devices.
They're made from silicone or acrylic that are implanted into the eyes so that you can see. They come in many different kinds.
Every kind of IOL has its own set of advantages and disadvantages. It's important for you to decide for yourself which kind is the best fit for your lifestyle.
Keep reading to learn if premium IOLs are worth it!
Standard IOLs
The most basic form of IOL is a monofocal IOL, meaning an IOL that only focuses on one distance. These IOLs are the least expensive kind available.
In order for these IOLs to work, you will need to wear glasses or contacts to make up for sight left uncorrected. The inability to change focus with monofocal IOLs can be a huge detriment.
This is why premium IOLs are much more popular. Multifocal IOLs can function at more than one focal length. They can also reduce your dependence on glasses, even if you've always worn them!
Multifocal IOLs
The most basic version of premium IOLs functions a lot like how bifocal lenses work. The IOLs have rings or "zones" that focus light differently based on how it is entering the eye.
They are quite functional at what they do. They can take some getting used to. Most patients find it easy to adjust their focus using a multifocal IOL.
Accommodating IOLs
Accommodating IOLs are a bit more intricate than their multifocal counterparts. While they both produce a similar end result, the way in which they function is very different.
Rather than using zones like multifocal IOLs, accommodating IOLs move inside of your eyes. This mimics the movements of your natural lens. As a result, it makes the transitions between different focuses smoother.
Toric IOLs
Toric IOLs are custom made IOLs that can correct astigmatism. Astigmatism occurs when your corneas are uneven and misshapen.
Misshapen corneas cause light to split off into many focused points inside your eyes. Since everyone's corneas are shaped differently, toric IOLs need to be shaped and placed precisely.
Aspheric IOLs
More recently, IOLs have started being shaped more like natural lenses. A natural lens is a bit more oblong.
This has resulted in less occurrence of certain visual aberrations than traditional IOLs can produce.
Most people agree that premium IOLs are worth the extra investment. It's important to consider if you can afford them and if living without glasses is a priority.
Whatever you choose, the decision is up to you. Your eye doctor will also recommend the IOL they think is best for you.
Discuss your options with us at Frantz Eyecare in Fort Myers, FL by scheduling an appointment! Don't delay if cataracts are making it difficult to live the life you love.