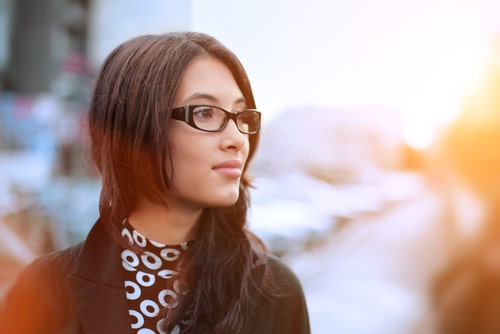 Most people know that LASIK involves lasers, but not everyone knows what the lasers do. How are surgeons able to correct your vision in minutes when you've spent a lifetime with poor eyesight?
The answer is simpler than you may think! Keep reading to find out more about how LASIK works!
A Brief History of LASIK
The basic idea of LASIK, changing the curvature of the cornea of the eye, dates all the way back to 1948. A Polish missionary named Father Waclaw Szuniewicz experimented with the method and recorded his results.
But it wasn't until 1964 that modern refractive surgery as it exists today was born. Professor Jose Barraquer developed keratomileusis. Keratomileusis is an operation that involved removing the cornea, modifying it, and then reinserting it.
LASIK was furthered again in the 1970s, largely on accident. A doctor by the name of Svyatoslov N. Fyodorov received a young boy as a patient: a child that had shards of glass in his eye.
This boy had been nearsighted but somehow had better vision after his accident. Fyodorov would go on to develop radial keratotomy, in which incisions are made in the cornea to change its shape.
The primary laser used in LASIK was also developed in the 1970s by a group of researchers in Yorktown, New York. Samuel Blum, Rangaswamy Srinivasan, and James J. Wynne developed an instrument that used certain gases.
These gases reacted with electricity and were able to remove incredibly small amounts of material. This laser was first used in eye surgery in 1987 by Dr. Steven Trokel.
LASIK itself was developed by Dr. Stephen Slade and Dr. Stephen Brint in 1991. The use of the laser became FDA approved in the United States for refractive eye surgery in 1996.
LASIK has only continued evolving, thanks to new technology. This has made the procedure safer, faster, and more predictable.
The Procedure
Reshaping the cornea sounds like a laser running over the surface of your eye to remove tissue. But it's a little more complicated than that. The reshaping that occurs during LASIK only happens in the middle layer of the cornea.
To get to the middle layer of the cornea, it involves creating a flap. The top layer is then perforated by a femtosecond laser.
This layer is then lifted up while remaining attached by a small amount of tissue. The excimer laser then removes tissue in key predetermined spots in certain amounts.
At the end of the procedure, the flap is carefully placed back down, where it conforms to the new curvature. The tissue attaches on its own so no stitches or glue are necessary.
Recovery from LASIK is generally easy and uncomplicated. This is something that your doctor will go over with you during your LASIK consultation.
Wondering if LASIK could be the right procedure for you? Schedule a LASIK consultation at Frantz EyeCare in Fort Myers, FL today!