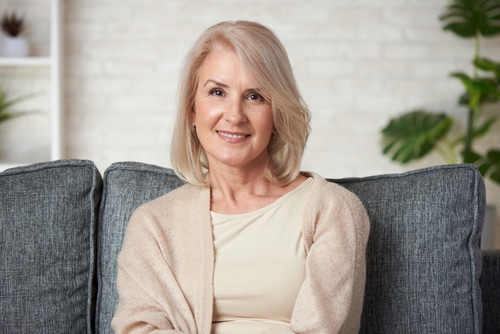 Before you have cataract surgery, you will need to decide on an IOL, or artificial intraocular lens, to replace your natural lens. Recent advancements in IOL options have provided the option for you to have your vision finalized and customized after cataract surgery.
Thanks to RxSight's Light Adjustable Lens, you can personalize your vision after cataract surgery. Now, you can make changes and give input to your surgeons after the surgery and truly customize your vision.
Keep reading to learn what sets the Light Adjustable Lens apart from other IOLs!
How Does the Light Adjustable Lens Work?f
The Light Adjustable Lens, or LAL, from RxSight, is a revolutionary option for lens replacement during cataract surgery. While cataract surgery with other IOLs can be very successful, the LAL allows you to fully customize your vision after the lens has been selected and implanted.
When you choose a different type of IOL, the power of the lens is chosen prior to cataract surgery and will determine the clarity of your vision. The Light Adjustable Lens lets your cataract surgeon non-surgically alter the focus of the IOL while it is still inside your eye.
The cataract surgery process with the LAL is the same as any other type of IOL. It takes minutes to complete, is considered very safe, and recovery is typically simple.  
How is the Light

Adjustable

Lens Customized?
After you have recovered from cataract surgery, you will return to your eye doctor's office for a series of light treatments to customize your vision. The LAL is made of a unique photosensitive material that can be activated and changed using UV light. 
During the light treatments, your eye doctor will shine a UV light into your eyes to adjust the lens. Each treatment takes about 90 seconds to complete. 
It will take three or four visits to completely adjust the lens to customize your vision. Once the best sight possible is achieved, your eye doctor will set your lens. 
This means UV light will no longer change the LAL. Until your light treatments are complete, you will need to wear special glasses to stop sunlight from changing your prescription.  
Why Choose the LAL Over Other Premium Options?
The ability to change your prescription after the artificial lens is inside your eye is unlike any other lens option. It gives you the best chance possible at achieving excellent eyesight. 
While other premium IOLs are good at reducing your dependence on glasses, your vision is determined prior to cataract surgery. The LAL allows you to give input to your doctor, so you can get the results you want. 
Non-adjustable IOLs simply cannot compete with the LAL for personalized vision clarity. The Light Adjustable Lens from RxSight sets a new standard for cataract surgery. 
The procedure is already widely considered safe. The LAL simply takes it to a new level of effectiveness. 
Do you want to learn more about the LAL, your other IOL options, or cataract surgery in general? Schedule a cataract screening at Frantz Eyecare in Ft. Meyers, FL, today!