The First and Only Lens Adjusted Specifically for Patients AFTER Cataract Surgery!
Jonathan M. Frantz, MD, FACS, medical director of Frantz EyeCare, is pleased to announce the addition of the Light Adjustable Lens™ and Light Delivery Device to the premium cataract treatments offered to patients at Frantz EyeCare. The unique feature of this system is that it is specifically designed to allow patients to have customized prescription adjustments made to the implanted lens after surgery.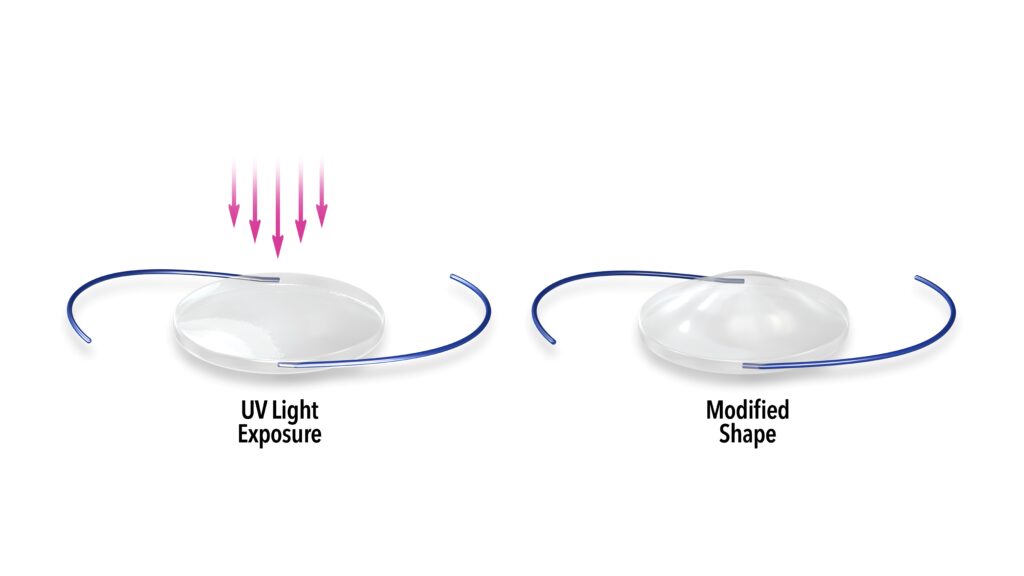 The Light Adjustable Lens™ is comprised of a special photo-sensitive material that changes the power of an implanted lens in response to UV light. Achieving the desired vision after cataract surgery is more attainable due to the individualized customization provided during post-operative light treatments.
In an FDA study of 600 subjects, those who received the Light Adjustable Lens were twice as likely (compared to those who received a standard monofocal IOL) to achieve 20/20 vision without glasses. Six months following the procedures, subjects realized an average improvement of one additional line down the chart for distance vision without glasses, compared to standard IOLs. Results further revealed that 75% of patients achieved a decrease in astigmatism six months after surgery.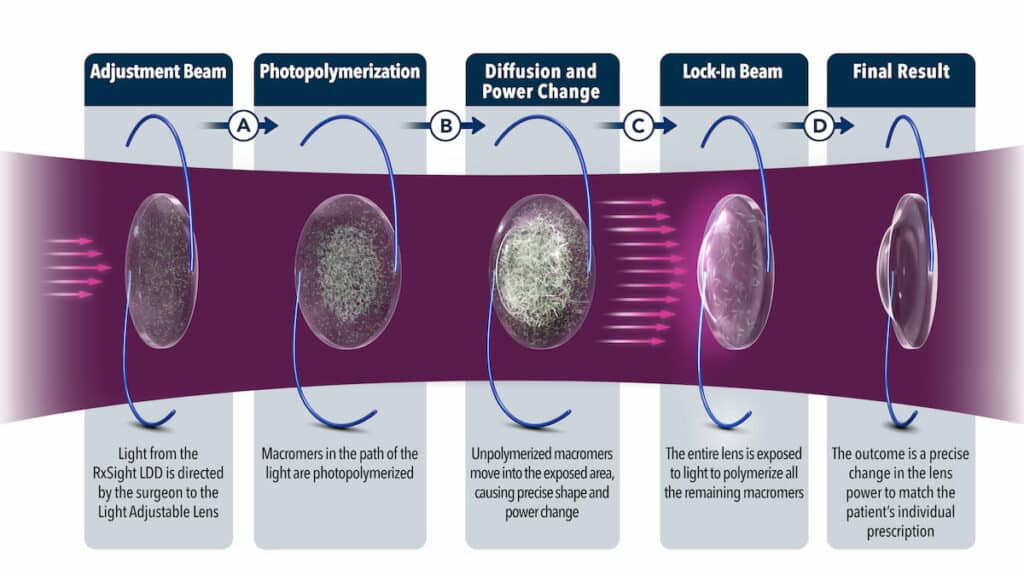 Through the innovative technology of the Light Adjustable Lens™, Dr. Frantz and his team of surgeons can design, test and customize lenses specifically to meet the needs of patients. After the lens is implanted, optimal vision is achieved through a series of office-based light treatment procedures in which the power of the implanted lens can be adjusted. Patients are given three to four light treatments of approximately 40 to 150 seconds (based upon the required adjustment), over a period of one to two weeks. The ability to make post-operative adjustments to a lens with such specialized detail takes cataract surgery to the next level.
Jonathan M. Frantz, MD, FACS, medical director of Frantz EyeCare, is named and ranked among the top Ophthalmologists in the country. He and his team of doctors at Frantz EyeCare offer a broad spectrum of patient-focused comprehensive care from eye exams and eyewear to bladeless laser cataract removal, treatment of eye diseases, bladeless LASIK, and facial and body rejuvenation. Offices are located in Fort Myers, Cape Coral, Punta Gorda, Lehigh Acres, and three locations in Naples.