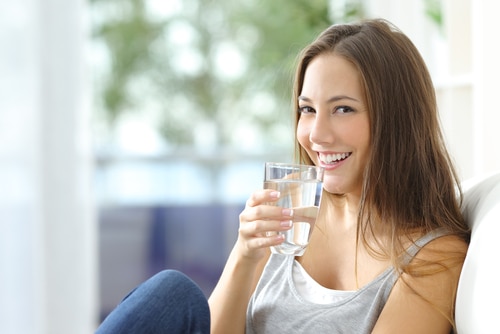 There's no denying that LASIK is the most popular form of vision correction, but it is not your only option. And there's a chance it might not even be the best fit for you.
There are alternatives to LASIK that similarly enhance your eyesight. Some of these include PRK, refractive lens exchange, and SMILE.
Another exciting option that is more suitable for some people is the Visian ICL. It can provide equally clear eyesight as LASIK but without some of the potential side effects of LASIK. 
Keep reading to learn more about the Visian ICL and find out if it is right for you!
What is the Visian ICL?
The Visian ICL is a simple yet practical way to achieve vision correction. ICL stands for implantable collamer lens.
The Visian ICL gets implanted in your eye behind your natural lens to focus the light entering your eye onto your retina correctly.
The lens is a durable collagen copolymer, which is a soft biocompatible material. This biocompatibility allows the lens to get incorporated into your body without your eye rejecting it.
It takes just fifteen minutes to implant the ICL, which is a similar length to LASIK. Before the procedure begins, your surgeon administers a topical anesthetic to numb your eye.
Then, they create a tiny opening in your cornea to insert the lens through. Next, your surgeon injects the lens with an applicator which unfolds it in your eye.
After that, your procedure is complete, and you can go home to recover. Be sure to have a ride home from your implantation, as it takes some time to get used to the Visian ICL in your eye.
Why Choose the Visian ICL Over LASIK?
There are many reasons to choose the Visian ICL. First of all, it can be just as effective as LASIK, providing sharp and vivid vision at all distances.
Another benefit is that it filters UV light from the sun. This UV filtration blocks harmful rays from entering your eyes and causing damage. 
Also, the recovery from Visian ICL implantation is more manageable and shorter than LASIK. That's because the incision is so tiny it heals quickly, and there is no laser reshaping your cornea.
The tiny incision doesn't disrupt the corneal nerves that trigger tear production either. So, implantation will not bring about dry eye, which is a common side effect of LASIK.
Finally, although the Visian ICL is a permanent fix for your eyesight, it is reversible. It is removable if you are not satisfied with it or are undergoing another eye procedure.
How Do I Know if the Visian ICL is Right for Me? 
It may seem like the Visian ICL is an excellent choice for vision correction. But, the truth is that it is not suitable for everybody.
As with other vision correction procedures, the Visian ICL is only performed on patients who qualify for it. It is mainly a good option for people between 21 and 45 and is primarily intended to treat nearsightedness. 
Does the Visian ICL sound like it could be a good option for you? Book an appointment at Frantz Eyecare in Fort Myers, FL, to learn more about the Visian ICL and if it is right for you!