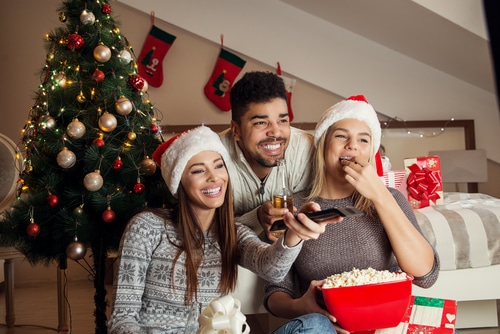 LASIK can be a fantastic gift for yourself because it has the power to change the way you live your life entirely. Once you experience sharp, clear vision free of glasses or contacts, you will begin to wonder how you went so long without it!
Keep reading to see why LASIK is the gift that keeps on giving!
LASIK Lasts a Lifetime
LASIK is not only effective and safe, but the incredible impact it has is permanent. It has a near-perfect success rate.
A large majority of patients achieve the vision they want. After you get LASIK, you can still enjoy its effects decades later with no change in visual acuity.
It works by changing the shape of your cornea. Your cornea is the transparent tissue at the front of your eye that cups over your pupil.
It does more than protect debris from getting in your eye, though. The cornea handles focusing light that enters your eye on your retina.
Misshapen corneas cause the light to focus in front of or behind your retina. The result is the common refractive errors nearsightedness or farsightedness.
Astigmatism also results from a misshapen cornea. When you have astigmatism, light scatters in your eye instead of focusing, though.
LASIK removes microscopic amounts of tissue in critical areas around your cornea. This process creates a smooth cornea and allows surgeons to correct your eyesight. 
Can You Afford LASIK?
You may want LASIK, but think that it is too expensive, particularly for a gift to yourself. While you do need to pay out of pocket for LASIK, help is available.
Certain financing options can make LASIK fit into your budget. One option is to finance your LASIK procedure into monthly payments.
CareCredit healthcare credit cards are one way to do this. You can receive treatment immediately and pay for it in monthly installments using this program.
If your employer offers a flexible spending account, you can use that too. Any funds in the account are eligible for LASIK. Using an account like this saves you money by avoiding income tax penalties! 
What You'll Learn at Your Consultation
Before dreaming about your new vision after LASIK, you need to have a LASIK consultation. A LASIK consultation helps your eye doctor determine if the procedure is proper for you.
LASIK has a rigorous qualification process, and you must meet all requirements to undergo it. Your eye doctor will perform a comprehensive series of exams during the consultation.
They will also review your entire medical history. The thorough qualification process ensures a successful procedure and a speedy recovery.
The consultation is also an excellent opportunity to ask any questions you have about LASIK. The procedure is short and straightforward, but it is still a medical procedure. Knowing more about how it works and what makes it so safe can help to put your mind at ease.
Are you ready to give yourself the gift of visual freedom? Schedule a LASIK consultation at Frantz EyeCare in Fort Myers, FL, to see if you qualify!