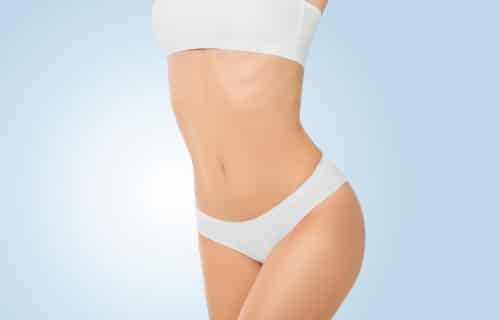 Fad diets, exercise crazes, and weight-loss pills promise significant results but rarely deliver. And most fat removal procedures are either expensive, dangerous, or both.
What if there was a way to tone your body without something as invasive as liposuction? With UltraSlim, there is!
UltraSlim is a non-invasive fat loss solution designed to give you immediate results. Keep reading to learn more about UltraSlim and find out if it's right for you!
How Does UItraSlim Work?
UltraSlim is a body toning device that uses red light therapy to shrink the size of fat cells in your body. It stimulates your body's natural ability to shed fat, to help you contour your body with ease!
A special red light gets applied to the problem areas, opening the pores in the fat cells. While temporarily opened like this, the fat cells empty themselves.
It is a great way to target stubborn fat that won't respond to diet and exercise. The procedure takes about thirty minutes to complete and is entirely painless.
The device does not come into contact with your skin. The most you will feel is a warming sensation during an UltraSlim treatment.
UltraSlim is not only effective, but it is also the safest body contouring technology. It is the only body contouring method graded in the lowest medical device risk group.
Getting an UltraSlim treatment is as safe as using a tongue depressor. Also, there are no adverse side effects from using UltraSlim.
Other fat treatment methods can involve bruising, swelling, and pain. UltraSlim is shorter, more comfortable, and more effective than these other treatments.
Is UltraSlim Effective?
UltraSlim also acts faster than its counterparts. While the course of treatments takes up to a year to complete, you can see results in just one visit.
An overwhelming majority of patients lose at least two inches off their measurements on their first visit alone. Throughout the treatments, some patients have lost up to ten inches. That is over a gallon of fat!
These are impressive results. If yours are anywhere near these, your before and after pictures will astound you!
Where Can You Get an UltraSlim Procedure?
UltraSlim treatments are not available everywhere. And you must work with professionals on your fat reduction goals.
While UltraSlim may be an appealing fat reduction measure, it may not be suitable for everyone. That's why working with trained professionals is essential.
When you work with a pro, your UltraSlim process will begin with a consultation. During a consultation, you will go over your medical history and goals for the treatment.
Then, after a thorough discussion, you and your doctor can choose the best treatment for you. UltraSlim is incredibly safe and doesn't have side effects. That's why most people can undergo UltraSlim treatments for instant fat loss.
Does immediate fat loss sound good to you? Drug, diet, and exercise-free UltraSlim treatments could be what you're looking for!
Schedule a free consultation at Frantz EyeCare in Cape Coral, FL, to see if UltraSlim is right for you!