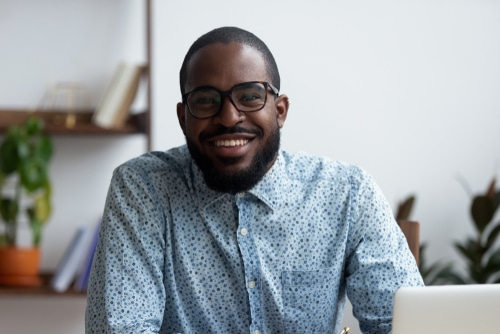 Many people have gone their entire lives needing to use glasses. Some of them have become so accustomed to wearing them that they can't even imagine life without them.
Whether you have had poor eyesight your entire life or are only starting to look at corrective options, LASIK may be the best solution. Here are 3 reasons why you should visit Frantz EyeCare to learn more about LASIK!
1. LASIK is Incredibly Successful and Safe
If it seems like you keep hearing about celebrities or friends that have had LASIK, you're not wrong. This is a procedure that millions of people have already had.
Most people are beyond pleased with their results of visual freedom! LASIK has a 96% satisfaction rate with patients!
LASIK is an always evolving procedure, meaning that there's never been a better time to have it. The technology is state-of-the-art and surgeons must have extensive training before performing LASIK.
These are some of the many reasons why LASIK is both so popular and so successful!
2. LASIK Is More Affordable Than You Think
LASIK is not a cheap procedure. Many people that consider the procedure think they can't afford it. But what they may not realize are the ways to make it more affordable.
First things first, this is a procedure that will actually pay for itself over time. Think about how much you're already spending on glasses and contact lenses every year.
What if you never had to pay for these again? LASIK gives you this opportunity.
On average, most people spend about $500 each year on glasses, contacts, and various accessories. LASIK is a permanent procedure, meaning you don't have to worry about paying for these again. You could do a lot with an extra $500 every year!
If paying for LASIK in one large up-front payment makes you nervous, there are other ways to pay. You can instead look into payment plans.
This is one of the easiest ways to make LASIK fit into your budget. Most patients that go this route can pay off their procedure after 2 years.
You can also find out if you have access to an FSA or HSA. Flexible Savings Accounts and Health Savings Accounts can help you save money by allowing you to set aside pretax dollars.
These are usually offered through your employer. They often have stipulations and limitations of how much money you can save, and if the money rolls over.
3. LASIK Improves Your Quality of Life
If you're looking into LASIK, a big part of it is because you no longer want to wear glasses or contacts. This is reason enough to consider LASIK.
Glasses and contacts can get in the way of what really matters in life. They prevent you from truly being in the moment, and are a small but constant strain on your mind.
Worrying about losing or damaging your glasses can stop you from enjoying a day at the beach. Needing to remember all the supplies to maintain your contacts can make packing for a vacation even more stressful. Come talk to us about the procedure, and learn how simple it can be to change your life!
Ready to take the next step towards visual freedom? Schedule a LASIK consultation at Frantz EyeCare in Fort Myers, FL today!