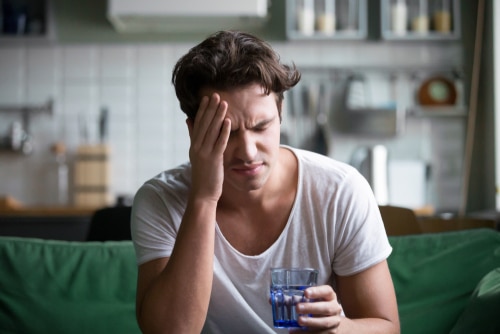 Millions of Americans suffer from dry eye syndrome every year. It is an ever-increasing ailment that is only getting worse due to the widespread use of computers.
If you are suffering from symptoms like gritty eyes, irritation, or redness, chances are you have dry eye syndrome. Besides your eyes feeling better, treating your dry eye sooner rather than later can be beneficial to your long term health.
Left unchecked, dry eye can feed into itself, making your condition deteriorate. If you let it go too far, dry eye can even cause permanent damage to your vision. Keep reading to learn more about dry eye and how to treat it!
The Stages of Dry Eye
Dry eye severity has three stages.
The first stage of dry eye has mild symptoms. These include a slight burning sensation, some blurriness, and the classic itchiness that is associated with dry eye.
As you enter the second stage of dry eye, you will experience more moderate symptoms. These include a dryness to the eyes, a gritty sensation, and more visible redness.
When you reach the third stage of dry eye, you will begin to notice more severe symptoms. This is where the feedback loop gets introduced.
As the eyes become more inflamed, the tear response is dulled, causing your eyes to become even drier.
In the final stage of dry eye, you will experience extreme symptoms. Expect any and all symptoms of dry eye.
This includes light sensitivity and a foreign-body sensation. The chronic lack of moisture is enough to cause scarring and permanently affect your vision.
Treatment and Prevention
Treatment of dry eye will usually depend on which stage you are currently in. Your doctor will look at your symptoms and how fast your tear film breaks apart to determine what stage you are in.
The earliest stage of dry eye will cause a tear-film breakup in around 12 seconds. Severe cases cause tear-film to break up in less than 3 seconds.
Prevention methods are key at any stage but are particularly useful at stage one, so you can stop the issue from developing further. Avoiding or reducing exposure to environmental causes of dry eye like wind, dry air, or airborne allergens and particles through the use of air filters, good cleaning habits, and humidifiers is a good first step.
During stage two, you will be taking a more active role in treating dry eye symptoms besides using prevention methods. This includes reducing inflammation with moist heat therapy and cold therapy.
During the third stage, you will need outside medical help along with your self-care. This could include gland expression therapy to deal with oil production for the tears or punctal plugs to prevent tears from draining.
If you reach the final stage you will need immediate medical intervention. This may mean you'll need to undergo surgery.
If you are experiencing chronic dry eye symptoms, schedule an appointment with Frantz Eye Care in Ft. Myers, FL to learn where you stand and how to get the best treatment!
---