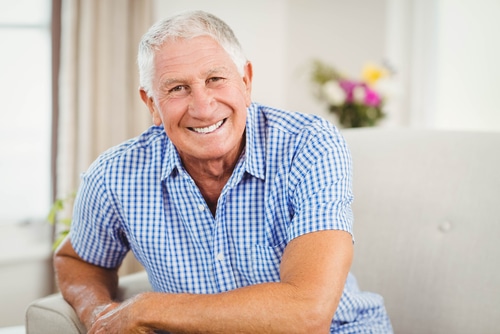 If you have cataracts, you will eventually need to have cataract surgery to remove them and restore your vision. While the surgery is relatively simple, it still requires trust and cooperation with your surgeon to be successful. 
Finding the right cataract surgeon is important, and it can be challenging to know where to start. Keep reading to learn six tips when choosing the best cataract surgeon in Fort Myers!
1. Look for Board Certification
A cataract surgeon is a highly qualified eye surgeon. It takes years of dedicated study and practice to work on someone's eyes. 
You can use the American Board of Ophthalmology (ABO) website to find your physician and make sure they are board-certified. If they don't meet the ABO standard, they should not perform surgery on your eyes.
2. Make Sure Their Technology is Modern
Cataract surgery has changed a lot over the years. If the surgeon does not use industry-standard equipment and techniques, find one that does. 
Ask the physician during your consultation what kind of technology they use for the procedure. They should offer a range of IOLs, which are the lenses that replace your natural lenses where the cataract is during surgery.
Many experienced cataract surgeons will have laser equipment to ensure the surgery is precise.  
3. Pay Attention to Their Office and Staff
When you arrive for your consultation, pay attention to your surroundings. The office of the surgeon should be clean and welcoming.
The staff should also seem knowledgeable and well-trained. Good cataract surgeons will support themselves with excellent team members. 
If you feel taken care of during your consultation, chances are you will feel safe during your surgery.    
4. Check Online Reviews
One of the great things about finding a cataract surgeon these days is how easy it is to find them. The internet has given unlimited access to information.
Online reviews are a great place to start searching for a cataract surgeon, but they need to be taken with a grain of salt. Reviews are anonymous and can lack context.
A large amount of negative reviews is undoubtedly something to be wary of, but just be sure to browse responsibly.  
5. Find First-Hand Accounts
First-hand accounts may be more challenging to find but are more reliable than online reviews. Ask friends or family members that may have had cataract surgery for recommendations on who to see.
Listening to personal experiences with a cataract surgeon is a great way to gauge who may be the ideal choice. At Frantz Eyecare, our talented surgeons have many success stories, so you can trust that you will be in the best hands.
6. Listen to Your Intuition
Ultimately, the person that decides on a cataract surgeon is you. Finding a cataract surgeon has never been easier, so you don't have to settle for someone that does not inspire confidence. 
At Frantz Eyecare, we care about your safety and comfort during the entire cataract surgery process, from consultation to the procedure. Rest assured, if you choose Frantz Eyecare, you will be taken care of by our experienced and dedicated cataract surgeons.
Do you want to learn more about cataracts and cataract surgery, as well as get to know your surgeon? Schedule a cataract evaluation at Frantz Eyecare in Fort Myers, FL, today!