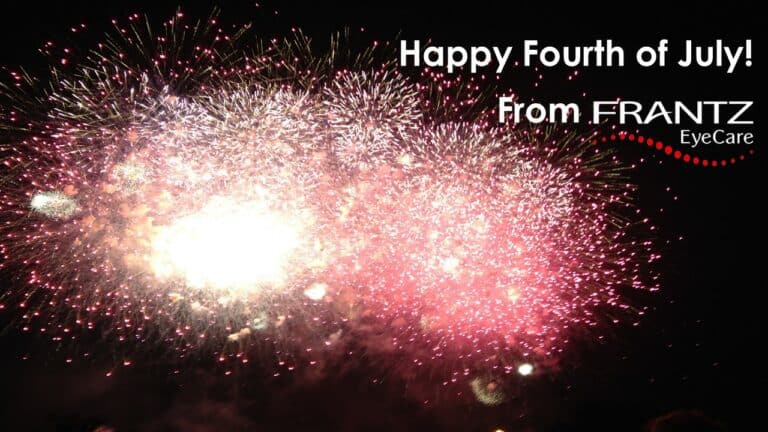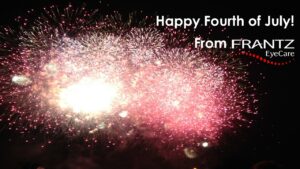 It's summer and the sun is shining!  Whether you're fishing, boating, or swimming it is hard to not be exposed to the sun's UV rays. July is UV Safety Month and while it is important to protect your skin, eye safety is just as important! Eye injuries can hinder you from summer fun so it is important to educate yourself about the dangers of UV light during this time of the year when the sun is at its strongest. Here are some tips to keep your eyes safe this summer!
Use caution when playing with fireworks.
With Independence Day coming up we want you to have fun but remind you to celebrate safely! Fireworks are the perfect way to celebrate the Fourth of July but thousands of people suffer eye injuries from fireworks each year.  Watch the video below to learn more about the dangers of fireworks.

Make sure both you and your child are equipped with UV-blocking sunglasses or goggles. Don't let the kids play with fireworks even sparklers.  For children under five, sparklers accounted for the largest number of injuries so it is best to leave it to the professionals.
Educate yourself about Ultraviolet Radiation (UVR)
Consistent UV exposure to your eyes can cause damage such as cataracts, eyelid skin cancer, and melanoma in the retina.  A burned cornea can even cause temporary blindness.  UV-A, UV-B, and UV-C are the three ranges of UVR.  Most eye damage is caused by UV-B rays. Although eye surface burns usually disappear within a couple of days, they may lead to further complications later in life.
Wear (the right type of) Sunglasses
While it is fun to browse designer lenses, you should aim to purchase sunglasses that block 99 to 100 percent of UV-A and UV-B rays. The ability to block UV light is not dependent on the darkness of the lens. UV protection can come from adding chemicals to the lens material during manufacturing or from a chemical coating applied to the lens surface.  Don't be fooled by the style or the price tag! Always make sure to wear protective eyewear when you are playing with fireworks.
Wear a Wide Brimmed Hat
Depending on the type of hat you buy, a hat can shade your eyes and face at most angles.
Get Added Protection with Contact Lenses.
Contacts with UV blockers can help block harmful UV light. However, they should not be substituted for sunglasses. While class one UV-blockers provide the greatest measure of protection, contact lenses are best paired with UV blocking sunglasses.
Start Early!
It is estimated that 80% of our exposure to UV light happens before we are 18.  Children's eyes are more susceptible to eye damage so start protecting them early.
Remember, if you experience an eye injury over the summer or anytime, make sure you call your eye doctor, or if it is an emergency, call 9-1-1. We hope these UV protection tips help you to enjoy the Southwest Florida sun this summer!