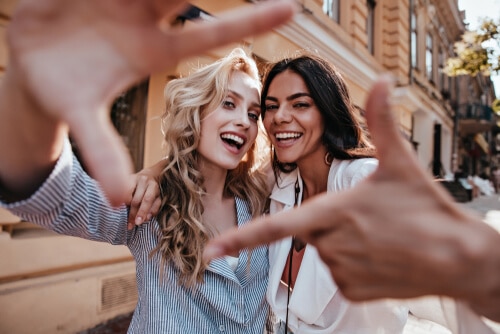 LASIK is a procedure that enhances your vision so you no longer need glasses or contacts to see. It is extremely popular and only getting more so.
This is due to one simple reason: LASIK works. In fact, of the millions of people who have already gotten the surgery, over 96% of them love the results they got. Keep reading for some of the facts to know about LASIK before you have it!
LASIK is Painless
Many people fear the idea of LASIK because they think it must be painful. LASIK is actually a painless procedure! There's no pain involved because you receive numbing eye drops before the procedure begins.
You won't feel anything beyond some slight pressure at the beginning of LASIK eye surgery. This pressure is not painful, but some people describe it as uncomfortable.
It only lasts a few seconds, so it's not bad at all.
Not Everyone is a Candidate for LASIK
As amazing as LASIK is, it's unfortunately not for everyone. To maintain its safety standards and success rate, surgeons only perform LASIK on good candidates.
To be a good LASIK candidate means you must meet many factors first. These requirements include things like age, pregnancy status, health, ability to heal, and more.
If you don't meet all the requirements for LASIK, there are a few alternative surgeries that may be right for you. You can find out if you are a candidate for LASIK at Frantz Eye Care in Fort Myers, FL during a LASIK consultation.
LASIK is Not Risk-Free
Even though LASIK is one of the safest surgeries in any medical field, it does still carry some risks. Anywhere that tells you LASIK is 100% safe is being dishonest.
On rare occasions, LASIK will produce some complications. Many of these problems can be fixed with an enhancement surgery or otherwise treated.
You should always communicate with your doctor if anything feels off. Severe pain is not expected during recovery.
Attend all follow-up appointments after the surgery. This is the only way to track your recovery and how your eyes are healing.
LASIK is also not a guarantee. While many people experience life-changing results, it's important to have realistic expectations. This means you may still need glasses after LASIK, but with less dependence on them.
LASIK Does Not Take Long
When you come in for your LASIK surgery, don't expect it to be an all-day affair. The surgery itself takes only about 10 minutes per eye.
You'll need to spend some time resting after the procedure before you'll be cleared to go home. You're not allowed to drive yourself home after LASIK, so make sure you have a ride to and from.
Most patients are able to drive the day after they have had LASIK. Your doctor will clear you once it's safe for you to be back on the road.
You will be able to learn all the details you need to know about LASIK at your consultation. Ready to find out if you're a LASIK candidate? Schedule a LASIK consultation at Frantz EyeCare in Fort Myers, FL today!