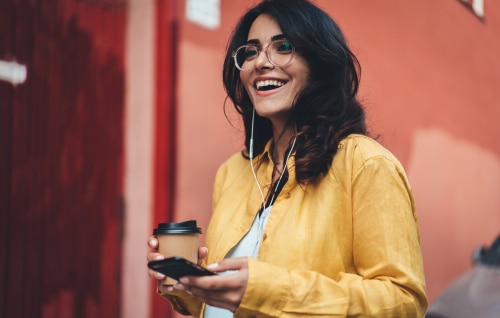 Are you tired of wearing glasses? Perhaps it's time to explore getting rid of them!
The most common vision problems are the refractive errors, nearsightedness, farsightedness, and astigmatism. Glasses and contact lenses are a common and effective fix for these issues.
But they come with their unique drawbacks. Glasses are uncomfortable, hide your face, and break easily.
Contacts can be difficult to put in and require constant cleaning and replacement. The modern solution to refractive errors is permanent vision correction. LASIK is undoubtedly the most well-known vision correction method.
It is an incredibly effective procedure. A massive majority of patients achieve perfect or near-perfect eyesight after LASIK!
But part of LASIK's success is its stringent qualification process. Keep reading to learn if you are a good LASIK candidate!
Can Anyone Get LASIK?
It may seem like getting LASIK is a no-brainer based on its effectiveness. But one of the primary reasons it produces such great results is its strict qualification criteria.
Before you can undergo LASIK, you must meet all the criteria. You need to have a LASIK consultation with your eye doctor to find out if you do.
During this consultation, they will examine your eyes and medical history. This research will allow them to determine if you're a candidate for LASIK or not.
Going through this consultation is a prerequisite for LASIK. If you don't qualify for some reason, there are LASIK alternatives.
Your eye doctor can discuss these options if you do not meet the LASIK criteria. LASIK alternatives produce similar outcomes and may be better suited for people who can't get LASIK.
What You Need To Be Eligible for LASIK
You need to meet many strict requirements for LASIK to be safe for you. Some of these include:
You must be at least in your mid-twenties

Your eyes must be healthy and free from disease or injury

You have had stable vision for at least a year before LASIK

Your corneas must be thick enough, so your surgeon can remove tissue without harming your eye

You must be in good overall health to prevent problems during the recovery process

You need to have proper expectations
LASIK often produces life-changing results. But every patient is different, and your results may vary.
If you do not meet all these requirements, you may not qualify for LASIK. But if you solve these issues, you may become a candidate. Or, a LASIK alternative may be better for you! 
LASIK Alternatives
You can meet many LASIK candidacy requirements with some work and patience. But others will forever exclude you from the procedure.
But, other procedures may be a better fit for you. That way, you won't have to miss out on having incredible eyesight, free from glasses.
Some LASIK alternatives include:
PRK

SMILE

Refractive Lens Exchange or RLE
Your eye doctor will help you discover which procedure is best for you and your eyes. If LASIK doesn't work for you, they can help you find a good fit.
Schedule a LASIK consultation at Frantz Eye Care in Fort Myers, FL, to see if you are a LASIK candidate!