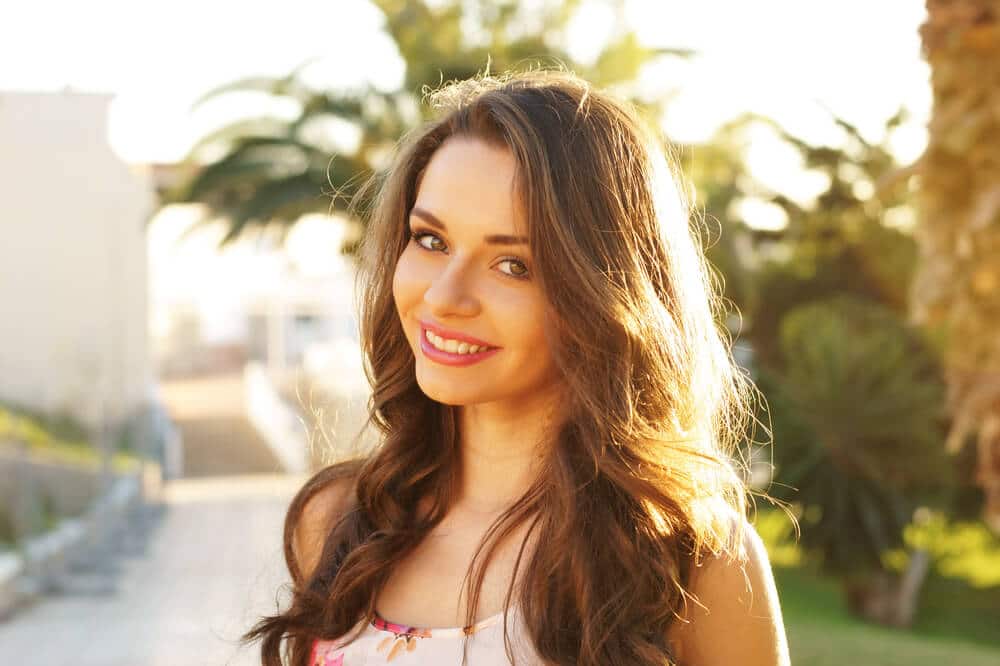 Everyone from teenagers to beauty bloggers to everyday professionals love wearing makeup. There's a special fun that comes with seeing how you can experiment with shades, accentuate your best features, or even completely transform yourself at Halloween. Whether it's to look special for a fancy occasion or just boost your day-to-day confidence, makeup can be a fun and powerful tool.
It's no surprise then that the cosmetics industry in the United States is a multi-billion dollar industry. It is a standby in the modeling industry, in Hollywood, and on broadcast television. But closer to home, it has actually served as a launching pad for the careers of many beauty bloggers who started by simply sharing their tips and tricks with friends and family before developing an online fan base.
If there's one source of frustration people often point to when it comes to looking their best it is having to deal with glasses. It is completely possible to look beautiful with glasses (and many people do!) but when you want to show off your smokey eye or wear a formal outfit, they can be an unwelcome accessory. It's why many in the entertainment and fashion industry choose to get LASIK.
How LASIK Can Make Wearing Makeup a More Enjoyable Process
Many people wear prescription-less glasses as a fashion accessory, but they are likely met with several eye rolls from people who actually need glasses. For those who wear prescription lenses, glasses are a necessity.
Eternal thank yous to our glasses for allowing us to see, but they can sure be a pain when you have the perfect makeup on to compliment your outfit at a formal event or if you're someone with a job that requires an unobstructed view of your face like actors or models. In the 90s, Nicole Kidman famously whipped out her glasses to read the teleprompter at the Oscars. Friends star Courteney Cox even described the need for glasses as a hindrance to her career, calling LASIK the most effortless thing she had ever done.
Even if you wish to test different brands or colors in your bedroom and you wear contacts the process is a huge pain. Eye care professionals say that makeup wearers should put their contacts in before putting makeup on and should take them out before using makeup remover. As you can imagine, trying several shades in the same afternoon would require a lot of inserting and removing your contacts – an uncomfortable and not very sanitary option. With LASIK, cosmetics lovers do not have to concern themselves with glasses or contacts. Patients should wait a week immediately after getting LASIK before wearing glasses, but once they get the go-ahead from their doctor, it's all smooth sailing.
People All Over The World Have Undergone LASIK Eye Surgery
Makeup loving aside, LASIK is a procedure performed every day on people worldwide. Not only does it help you enjoy your beauty products more, but it frees you up to swim without worrying about your eyesight, participate in more physical activities without paying any mind to damaging your glasses, and more.
Of course, you may still have hesitations regarding the LASIK procedure and seek additional expert advice. That's what our team at Frantz is here for. Our ophthalmologists will give you all the information you need to figure out whether LASIK is the right fit for you.
LASIK consultations come with zero pressure and you are under no obligations. Stop by one of our Frantz locations in Fort Myers, Cape Coral, Naples, Lehigh Acres, Punta Gorda or book an appointment to learn more about LASIK today.